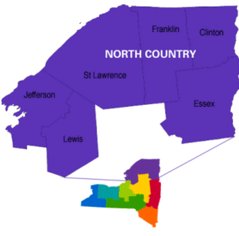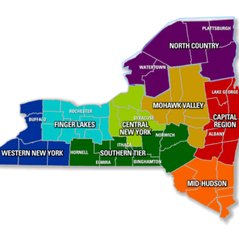 Technological Advances. Demographic Shifts.
REAL ESTATE OPPORTUNITY.
Welcome to Whitbeck Commercial.
Whitbeck Commercial is an innovative, full-service, independent commercial real estate firm proudly founded and locally-owned in Plattsburgh, New York. Our strategic services and solutions mean our clients receive better representation, unbiased advisory services, and a more reliable, longer-lasting relationship not only here in Plattsburgh, but also throughout the North Country or wherever your next location or latest investment may put you.
Whitbeck Commercial offers a wide range of real estate services through our Brokerage & Property Management Divisions. These services include:
| Land Acquisition & Disposition
| Investment Property Acquisition and Disposition
| Management of Office Complexes, Residential, Retail, Single & Multi-family Property
| Retail Leasing & Sales
| Office Leasing & Sales
| Industrial Leasing & Sales
Diverse Perspectives.
LOCAL RELATIONSHIPS.
By strategically utilizing the experience and knowledge of our entire team, we position ourselves to provide results-driven commerical brokerage services, more effective and accessible management practices, and innovative and client-specific strategic advisory services to owners, investors, and users of commercial real estate throughout the Plattsburgh, New York area, and the other North Country markets we currently service.
Experienced Team.
FOCUSED STRATEGY.
Whitbeck Commerical
20 MILLER STREET
PLATTSBURGH, NEW YORK 12901
TEL: 518.562.9999
FAX: 518.563.0264
EMAIL: info@whitbeckassociates.com
PETER J. "PJ" WHITBECK
Real Estate Broker
518.562.9999 | PHONE
518.578.0165 | MOBILE
518.563.0264 | FAX
ADAM WHITBECK
Associate Real Estate Broker
518.562.9999 | PHONE
518.578.0444 | MOBILE
518.563.0264 | FAX
PETER WHITBECK
Broker / Owner
518.562.9999 | PHONE
518.578.0080 | MOBILE
518.563.0264 | FAX
KATIE PERRONE
Real Estate Salesperson
Email Katie
518.562.9999 | PHONE
518.420.6962 | MOBILE
518.563.0264 | FAX
Actionable Business Intelligence.
MARKET ACUMEN.
Our in-depth knowledge of the Plattsburgh & North County Region, extensive network of local contacts, powerful web-based search tools, and sophisticated analytical tools enable us to provide a clear picture of the our market and the opportunities that best support your business objectives.
Through Whitbeck Commercial, we provide demographic, economic and market data, as well as actionable business intelligence on Canadian investment and development into the area. In addition, the use of state-of-the-art technology enables us to accurately value property, conduct financial analysis and uncover other critical data necessary to the development of sound real estate strategy.
| Buyer representation | Seller representation | Market research
| Financial analysis | Tax deferred exchanges | Due diligence consulting
| 1031 Exchange | Site selection